The distance of a regular marathon is 42,195 kilometers – a length that was already defined and shaped in ancient Greece. All over the world, people are running through different landscapes. In theory, you only need to put on your running shoes to get started.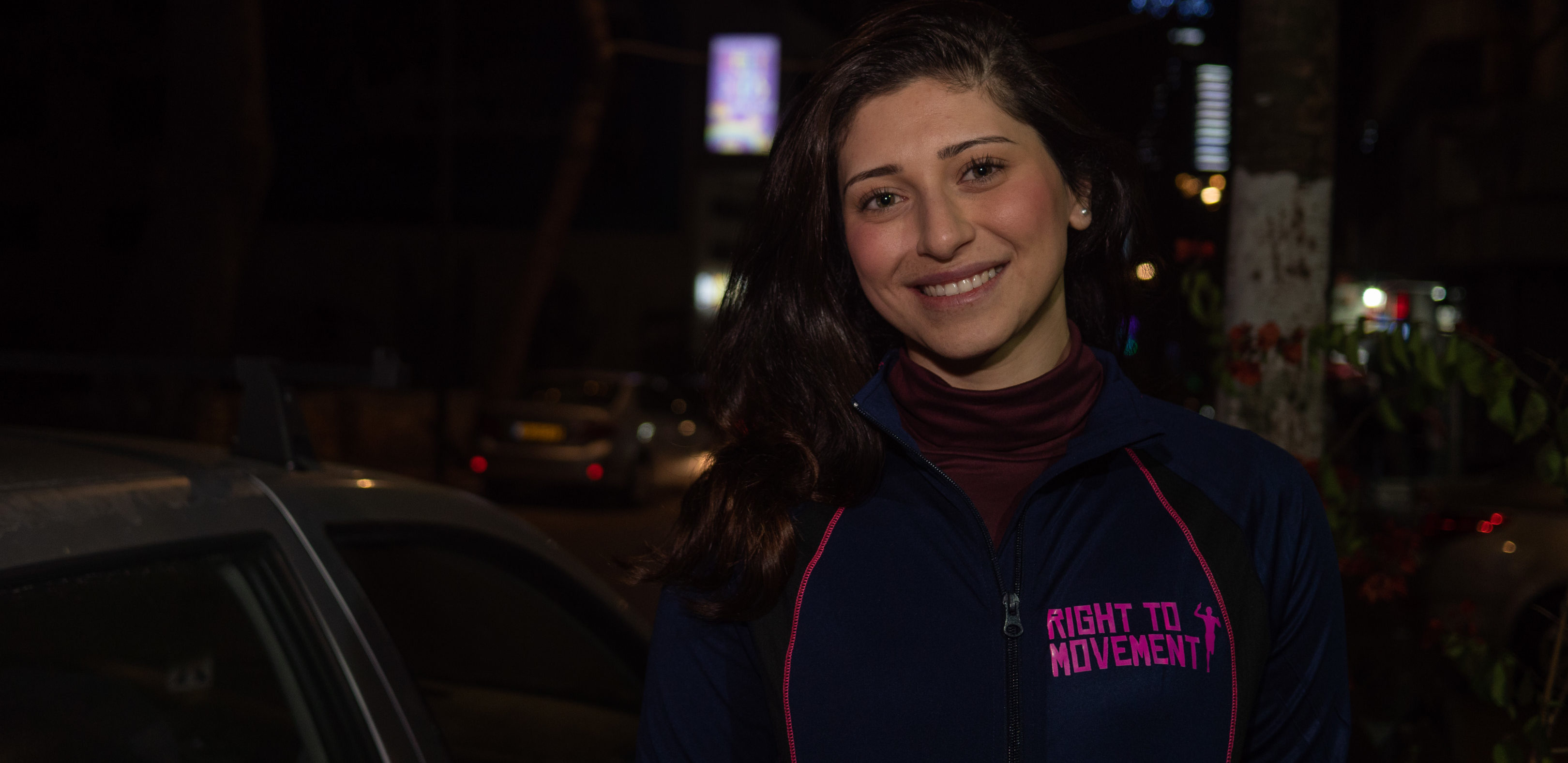 In the Palestinian Territories it is, according to local activist group Right To Movement, not possible for runners to find a length of 42,195 km without touching a border, a checkpoint, or an area which is restricted for Palestinians. Katharina Petry and Asma Shehadeh – participants of the project Researching identity in/between Israel, Palestine and Germany – talked to Yara Qadi, a trainer and member of Right To Movement in Ramallah about the concept of identity and how it is linked to the restriction of movement people face in Palestine.
What does identity mean for you, as a Palestinian?
Being a female in Palestine is challenging and being a runner is a whole different story – identity in Palestine is a really difficult matter.
What is your aim as Right to Movement?
We are trying to spread the culture of Palestine by introducing the international community to actual Palestinians. We want to run side by side with them to let them know that we are human beings just like them, not terrorists. We're not prisoners, and we have the right to run; we have the right to travel; we have the right to go back to our country, and move within our country, as well as outside our borders to other countries.
How is the restricted movement in Palestine influencing your identity?
Some people ask, "why is Palestine different than other areas?". For us it's difficult to go to different places to run, or to participate in different marathons. Sometimes, we don't get the visa, and we have to go through interrogations and investigations all the time. For instance, Lebanon doesn't normally allow Palestinians to travel into the country. When we went there for a marathon, we spent around five hours in the airport being questioned. Few other runners around the world experience this kind of discrimination – and that's what it means to be Palestinian. Most runners can cross countries and even run over borders. We just can't do that.
How is the situation for runners changing in Palestine?
It's interesting because at the beginning there was no culture of running in Palestine. I was criticized a lot – even more so because I am a female runner. One time, I was running with a friend in the streets, because we don't have specific places to run, and there was a guy riding in his car. For some reason he thought that being behind the wheel made him superior to us, and started harassing us, calling us names, and spat on us. It was horrible. We got really frustrated, but I was like: "That's why we are running, they see us running for the first time, but they will get used to it". Now we might be the outcasts, but later they'll be grateful because we are spreading the culture of health, and the right to exercise freely everywhere, even in the streets. This is basic human freedom; the right to move.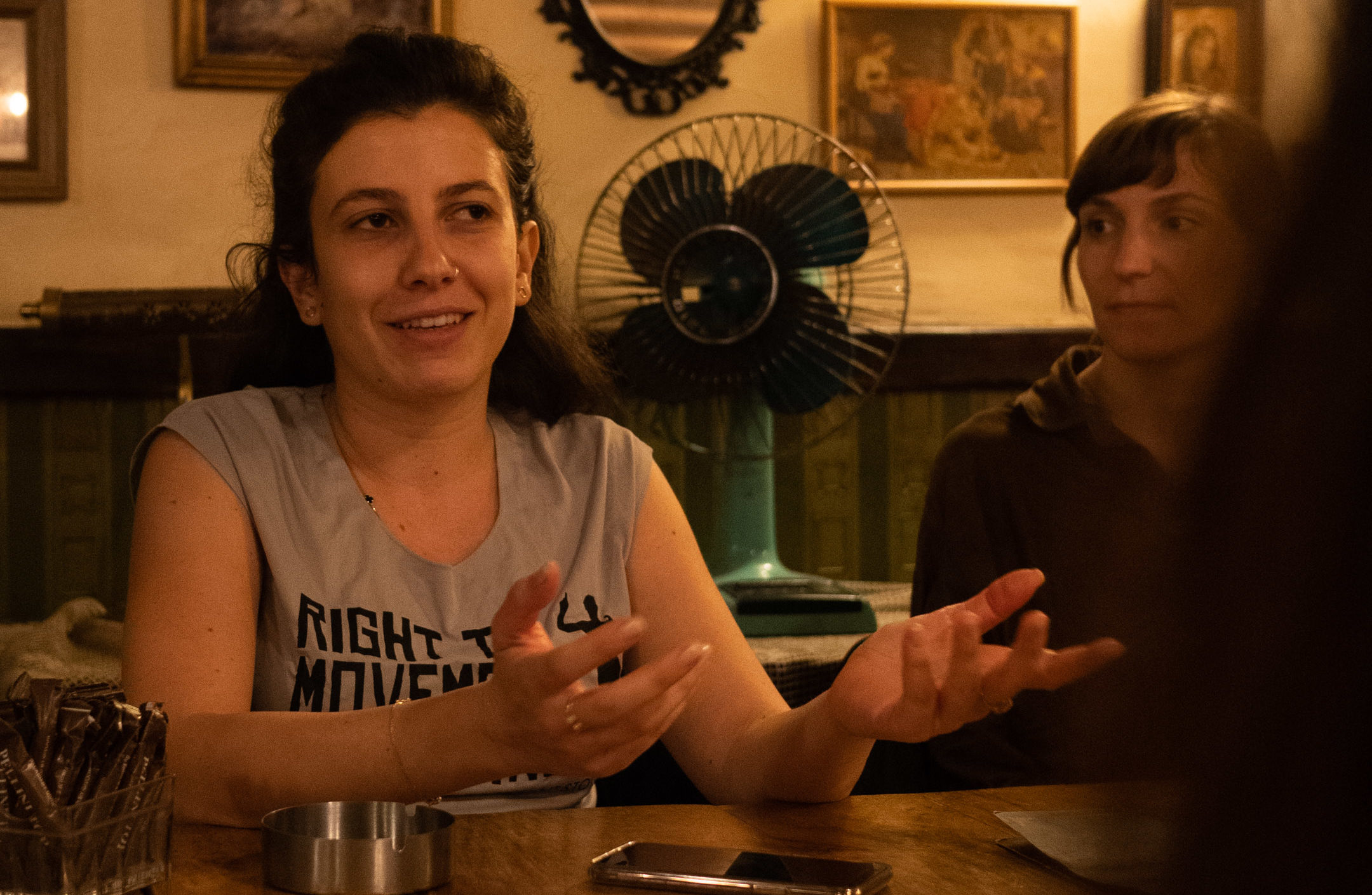 How does running affect your personality?
I like running on the streets because you see people. Being Palestinian, our freedom is taken away. But when I run in the street I feel free, because then there is nothing to restrict me. Actually, my personality changed a lot. I think I was very shy at the beginning. Whenever people would criticize me for running, the next time out I would be wearing looser-fitting clothes. But then I realized that it's not because of what I'm wearing, but because I'm a female, running in the streets, and that's unaccepted – it's a kind of taboo. When I stopped paying attention to this, I noticed that my personality changed a lot within the five years that I've been active in running. I became a leader, and now I'm a trainer. I run the indoor training for the group, females and males. I wasn't much of a social person before, but now I speak to lots of people, I have more friends from all over the world. I can express myself a lot better and I feel more confident.
Right to Movement
The freedom to move is highly restricted in Palestine due to the Israeli occupation. In order to raise awareness to this, the activist group "Right to Movement" was founded in 2012 in Bethlehem – initiated not only to raise awareness, but also to encourage Palestinians to engage in activities such as marathons, hikes, stretching classes and even "plogging" (collecting rubbish while running). As the members of Right to Movement train for marathons, they also participate in international competitions, spreading both their ideas and Palestine's story across the world.