Blurring the borders between art and reality: "The Walled Off Hotel" by street artist Banksy features tourists and a view on one of the hotspots of the Israeli-Palestinian Conflict – an eight meters high concrete wall. Eylül Tufan took a look at the hotel and some of its pieces of art.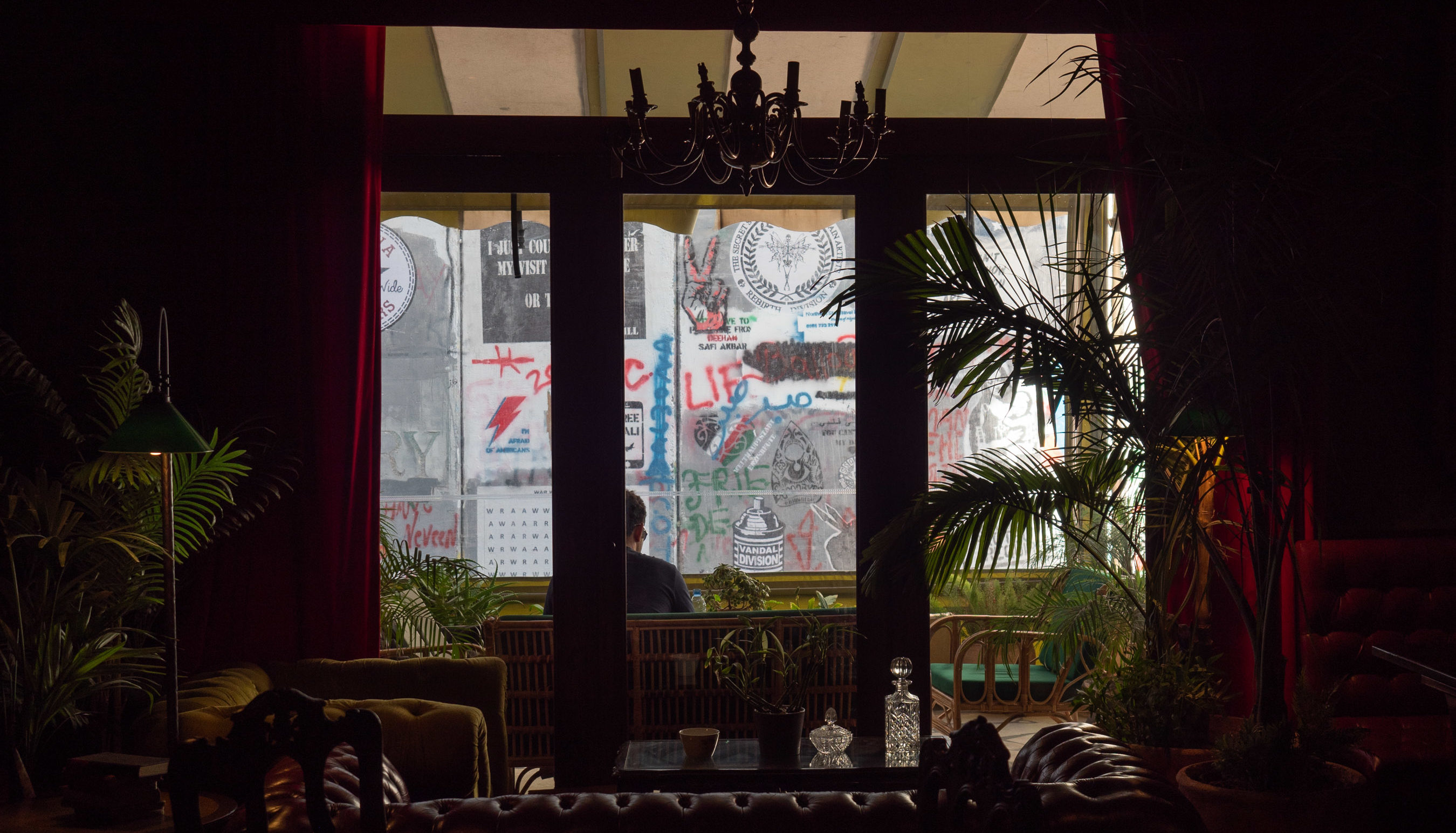 "The worst view in the world" doesn't sound attractive when booking a hotel room for your next trip. However, exactly this feature pulls guests to "The Walled Off Hotel" in Bethlehem. Located 500 meters from the "Rachel's Crossing" checkpoint to Jerusalem and a mile from the city centre, "The Walled Off Hotel" is situated on the Israeli West Bank barrier. 
Initially intended as a temporary art installation by the British street artist Banksy, "The Walled Off Hotel" opened in March 2017 and quickly turned into one of the most visited and controversial tourist attractions in Bethlehem. Next to the Israeli West Bank barrier – an 8-meter high and 700-kilometer long concrete wall along the border between Israel and the West Bank – "The Walled Off Hotel" provides direct view onto one of the hotspots of the Middle East conflict. Israel began constructing the wall in 2002 as a functional "security fence", while Palestinians refer to it as "apartheid wall". 
In 2005, Banksy painted nine art pieces on the wall: famous motives like the silhouette of a girl rising through the air clutching balloons, or a dove of peace wearing a bulletproof west. Locals copied his artwork and started doing their own writings and drawings. Little by little, foreign artists came to Bethlehem and involved themselves too. Now the border between Israeli and the West Bank is not only an 8-meter high concrete wall, but a canvas for local and international artists and their own messages – a symbol for creative and nonviolent protest.